Description
| | |
| --- | --- |
| Voltage: | 220V / 380V |
| Nominal Pressure: | 25000KN |
| Model: | EPC-2500 |
| Control Form: | CNC |
| Place of Origin | Shandong, China |
EPC series electric screw 2500 ton press, a new and general die forging equipment for producing precision die forgings, belongs to motor mechanical transmission type CNC electric screw press. Servo switch reluctance speed regulating motor is adopted, which has the characteristics of large starting torque and good speed regulation.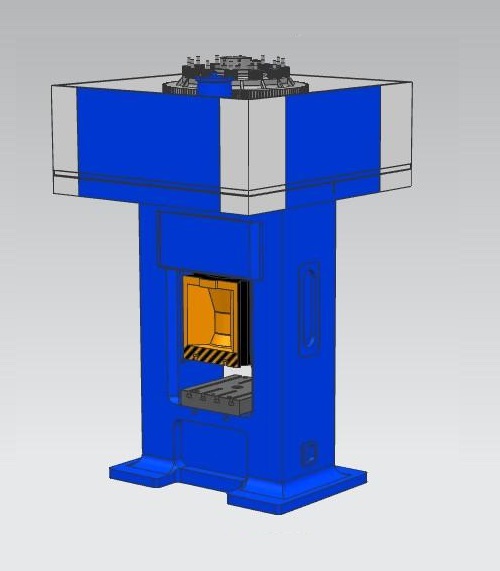 How to maintain this type of Electric hot forging press machine?
1. Maintenance of the brake: the brake adopts air-break brake for safety protection. Pay attention to adjust the compression length of the brake spring to ensure that the spring pressure can compress the flywheel without slipping in the air-off state.
2. Overhaul of tightening bolts: Through prolonged use or overload, the tightening bolts will be loosened. To determine the loose appearance, as long as the press bears the load, it is sufficient to investigate whether there is oil revenue and expenditure on the contact surface between the base of the rack and the column.
3. Timing accuracy check: With the continuous use of time, the accuracy of the metal press machine is also decreasing. Therefore, you should regularly check the accuracy, find that the accuracy is reduced, make it recover early, and avoid affecting the accuracy of stamping products and die life.
4. Maintenance of oil supply equipment: The relative rotation and sliding of the screw press are somewhat lack of oil supply, which naturally leads to burns and defects. Therefore, you should always carefully check the fuel supply status to make it stick to the outstanding status.