Description
| | |
| --- | --- |
| Die Height: | 480-920 MM |
| Max Blowing Speed: | 0.7 M/S |
| Automatic Grade: | Automatic |
| Product Name: | CNC Forging Press Machine |
| Condition: | New |
| Supply Ability: | 500 Sets/Month |
Scope of application: High pressure CNC forging press machine is suitable for the T-shaped, Y-shaped two-way, three-way, four-way pipe fittings of stainless steel, copper, aluminum, iron and other materials, and the water expansion process of internal high-pressure expansion products.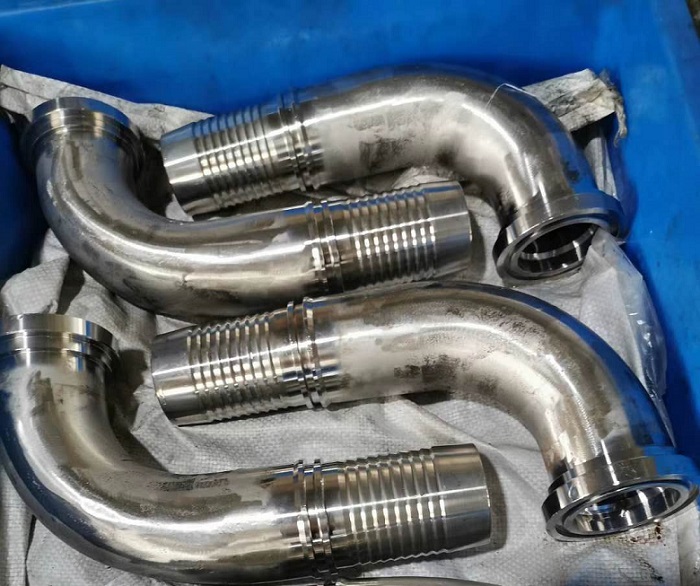 Advantages of high pressure CNC forging press machine:
1. Wide range and large market demand: three-way clamp fittings, two-way and multi-pass industrial pipe fittings in various decoration industries.
2. Efficiency design: each unit produces 5000-20000 pieces per day, one or more molds, and the no-load speed can reach 0.7m / s.
3. Technical specifications: good sealing performance, the forming texture is very clear, and the accumulation of material is small.
4. Performance accuracy: good guiding performance made of four-column alloy steel, plane accuracy meets international standards, low abrasion resistance and high pressure noise.
5. Strict engineering design and effective energy utilization.
6. Low noise, compact structure and no pollution.
7. Various safety protection devices, ultra-high pressure to ensure product quality.
8. All components ensure good interchangeability, and ensure a high starting rate of the machine tool.